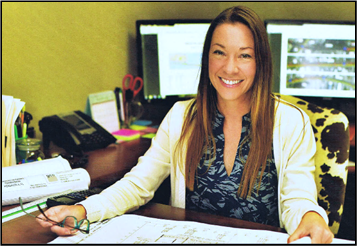 MESSAGE FROM THE PRESIDENT

"It's our objective at GCE to do our best to meet our client's needs. That means understanding the issues that are important to you, taking care to communicate with you, being responsive to your needs, and putting the right experience and skills to work for you. The result is a job well done, on time and within budget."
Erica Floyd, P.E.
President
Welcome!

Gulf Civil Engineering, LLC is a woman-owned, professional civil engineering firm located in Pensacola, Florida. We are certified as a Disadvantaged Business Enterprise (DBE) by the State of Florida, a Women Business Enterprise (WBE) by the Office of Supplier Diversity and designated as an Economically Disadvantaged Woman-Owned Small Business (EDWOSB) and Woman Owned Small Business (WOSB) by the Small Business Administration. Although we are a small business, we strive to provide high quality civil design with personal service.

Our professionals at GCE have over 15 years of experience in the engineering field with a design background that includes site investigation and planning, site design and permitting, stormwater management design, utility design and coordination, as well as, transportation and military infrastructure design. We have extensive experience with the development requirements for most regional municipalities, the Northwest Florida Water Management District (ERP) and other local and federal permitting agencies.
NAICS Codes: 541330 & 541620
DUNS: 078664322
CAGE Code: 6T7T5
Call Erica at 850.262.8941 or email erica@gulfcivileng.com